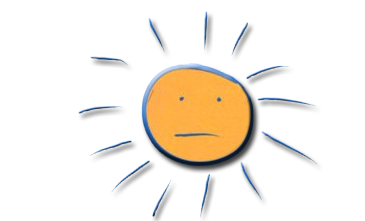 The Encyclopedia Dedicated to Mr. Sunshine
Oh, Joy.
Currently 51 articles dedicated to
's new TV series Mr. Sunshine


•

•
About Mr. Sunshine
Mr. Sunshine is the new comedy on ABC, created by Matthew Perry, Marc Firek and Alex Barnow. It chronicles the daily business of the Sunshine Center in San Diego, CA, following Ben Donovan, its manager of operations and the employees he interacts with on a daily basis. Hitting the 40 years-old mark, Ben comes to the realization that he only cares about himself, and with the clock ticking, he decides to change his attitude towards life.
Ben Donovan

Alice


The Marketing Director of the Sunshine Center, and Ben's former friend-with-benefits, who is now dating Alonzo.

Read more…

Alonzo


The always-optimist Sunshine Center's Charity and Community Outreach Director, whom Ben truly dislikes.

Read more…

Roman Cohen


Crystal's estranged, socially-awkward son who cannot find the right placement at the Sunshine Center.

Read more…

Crystal Cohen


The racist, heavily-medicated Owner of the Sunshine Center, and Roman's estranged mother.

Read more…
Disclaimer
Legal
This fansite is not affiliated with ABC, Anhedonia, Shoe Money, Barnow and Firek, or FanFare Productions, or The Walt Disney Company. All trademarks and copyrights belong to their respective owners, and are used here under the terms of Fair Use as defined in United States Copyright Doctrine. Mr. Sunshine is a registered trademark of Disney Enterprises, Inc.

Advertising
Advertising on Wikia is sold by Wikia Inc., and is not an endorsement of the products by ABC, Anhedonia, Shoe Money, Barnow and Firek, or FanFare Productions, The Walt Disney Company, Sunshinepedia or its volunteers. To report an inappropriate advertisement, please contact Wikia Inc. directly using the contact form.
Next Episode
The next episode, "Hostile Workplace" , will air on Wednesday, March 2, on ABC.
A Mr. Sunshine Quote
"

Two years ago you said you only wanted me to say, 'Yes,' which gets tricky because you don't always ask yes or no questions.

"
Refresh for another quote
Ad blocker interference detected!
Wikia is a free-to-use site that makes money from advertising. We have a modified experience for viewers using ad blockers

Wikia is not accessible if you've made further modifications. Remove the custom ad blocker rule(s) and the page will load as expected.